Bonnet Bots Satire News Service
Taking a counter view of what most leadership teachers would want you to believe, popular leadership coach Yucant Leedvell stated that leadership is a quality that needs to be present since birth, and can never be learned later on in life.
"It is counter to the interest of any teacher to say that something cannot be taught, else who will hire their teaching service? So all just lie to you. I never lie, and hence all my students trust me. This is proven by my perfect track record, where none of my students have been able to learn to become a leader. This only goes to prove that my hypothesis is 100% accurate" claimed Yucant while talking to a group of listeners, which included our cute robots, the Bonnet Bots.
The Yellow Bonnet Bot spoke to him one-on-one after the session, to understand his viewpoint in greater detail. "Then what is the point trying to teach those who are not inborn leaders? Why do you teach them at all?"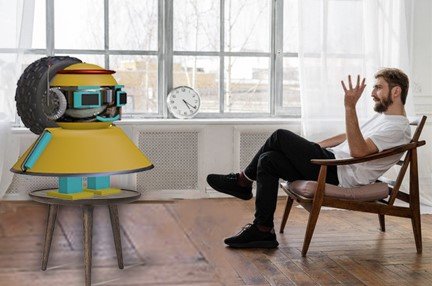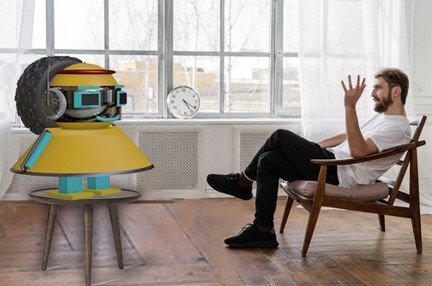 "Well, it would be unscientific to directly disregard them. How would my hypothesis be proven if I didn't teach them? Only when I teach them and they fail, do my statements get proven. With correct data. I am a man of science."
"Ok, so all of them fail. And what about those who are inborn leaders?"
"Well, I don't teach them because they are already born leaders. Why waste energy on them and spoil my 100% track record?"
"But there are many coaches out there who claim to teach leadership."
"Well, as you said, they 'claim' to teach, but as a leader, those leaders would soon learn this leading hypothesis that leading leaders to lead is not possible unless those leaders are teaching leadership to those leaders who are already born with leadership skills", explained Yucant Leedvell.
At the time of going to press, thousands of corporate fans had queued up on a waitlist to learn more facts about leadership from Yucant Leedvell. They allegedly wanted to prove to their bosses that they need not waste their weekends on things that would not be worthwhile after all, such as leadership development camps, team building workshops, 'employee engagement' activities, and the all-time favorite end-of-training activity of 'treasure-hunt'.