Subscribe and experience the fun!
You may have many informational newsletters, let this be your first one for FUN!
The Bonnet Bots are cute robots trying to understand the crazy world of humans. Whatever they see and report, is this funny news that you read
Get many more such funny news items to read and share with friends!
There is a LOT more if you get the INTELLIGENT HUMOR behind every news headline.
And there is nothing to lose, unless you exit without subscribing!
This includes access to subscriber-only content in addition to full access to all archives!
These funny headlines have even more fun stuff inside!
Find the most sharing-worthy stuff from the cutest robots on the internet!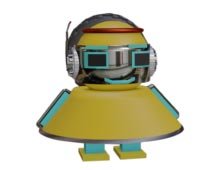 You just need a FREE subscription to access this…
So what are you waiting for? Just punch in your email into the newest cartoon subscription on the internet! COOL!
Don't lose this special opportunity!
Why say NO to a FREE cartoon???
You will love it, we promise!