Admit it. You have tried all tactics to get the attention of the HR professional who will invest 12 seconds to reject your CV. Or sometimes, even select it (but do they even do that anymore?)
Though the BonnetBots don't have evidence that people still find jobs purely by applying online without inside 'references', this allegedly does happen even today, as per 'experts'. The Bonnet Bots had a few discussions with various experts to show our human readers how to get that job, or at least a response from HR, without having 'connections'.
The first conversation was with an HR professional. "Even if we have already finalized a position through internal hiring, we are required to float a job requirement online as per 'the process', so that no one calls us partial. That's just some formality, for which only a few hundred people will upload their CV, register on our job portal of choice, then type out the exact same questions that are in their CV, to be shortlisted to answer those same questions in an interview," said Echha Raleady, a team lead from the employee engagement department of HR.
"Though these few hundred people waste time and money and have false hopes, at least they get a feeling that we gave them a chance before giving the position to the person who was selected before the job opening was listed,"

-Echha Raleady, Team Lead, Employee Engagement department (HR)
"So what should candidates do if they have no internal connections?" asked the Blue Bonnet Bot. "Offer to work for free. Once you are established as a free-to-exploit intern for several months, you can upsell and cross-sell yourself. This is your chance to not only continue working as an intern for more months but to be paid for free at the same time. It's a win-win situation," said Echha Raleady.
The next conversation was with a communications professional, who was requested to speak without jargon that could not be understood by the common man, but we don't think he could do that. "Ensure your CV has an infographic, showing all the credit you stole from others. Does it have the right Call To Action? Self-marketing is akin to content marketing, and the final product is you. Your resume is your main landing page. And of course, I too support initially working for free  – that's what is called a Lead Magnet, where you attract people by offering something for free", said Throaeu Salerrman, the communications expert, who has a 'passion for marketing.'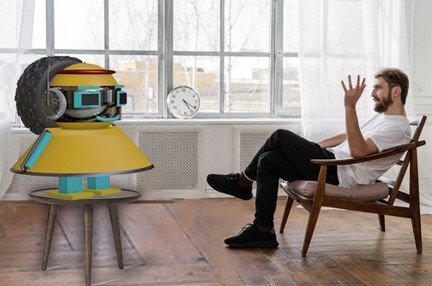 "Well, any person worth their weight in resume bond paper, knows that their CV has to be SEO optimized. Does it have the right keywords? If you don't know that SEO stands for Search Engine Optimization, you might as well give up the search for a job" concluded Throaeu Salerrman, who claims to be one of the most popular 'micro-influencers' on Instagram.
At the time of going to press, the Bonnet Bots were advised that all these methods work, depending on 'context', and that humans should use A/B testing to try out which resume templates are successful. "Even if I get a job, I resign from it after marking the particular version of the CV that got me that job. And again try applying with version B of the same CV. The CV that is the most successful should be used in the next step, where you actually find a job. I haven't found one yet, but I already know which is my best CV" said the advisor, who is 'open to work' as per his LinkedIn profile.
Image credit:Photo by Christina @ wocintechchat.com on Unsplash